Drawing is a foundational skill like reading and writing, that all artists should have, essential for building bridges and conveying ideas visually. Understanding the world around you begins by responding to the experience of observation. As with drawing, training your eye to work with your hand, begins with realizing the joy of creating paintings and drawings that become a permanent part of who you are. What started as finger painting, recording nature, with patience, matures into art.
It wasn't until after many years as a professional graphic artist that I was able to return to exploring the intoxicating effect of color – painting with acrylics, oils and watercolors. I also became an ardent student of etching and lithography gaining recognition and finally gaining a measure of financial success. Now, decades after returning to traditional artistic methods, I find the digital computer software to be just as compelling a creative expression as the work from all other mediums. Yet the expectations of being considered a "fine artist" often involves the ratifying of others who see your art as something that strikes a chord with most people as something most people will enjoy.
These are works of art I've enjoyed making over the years and will hopefully continue to make in the future, I can only hope most people will enjoy them too.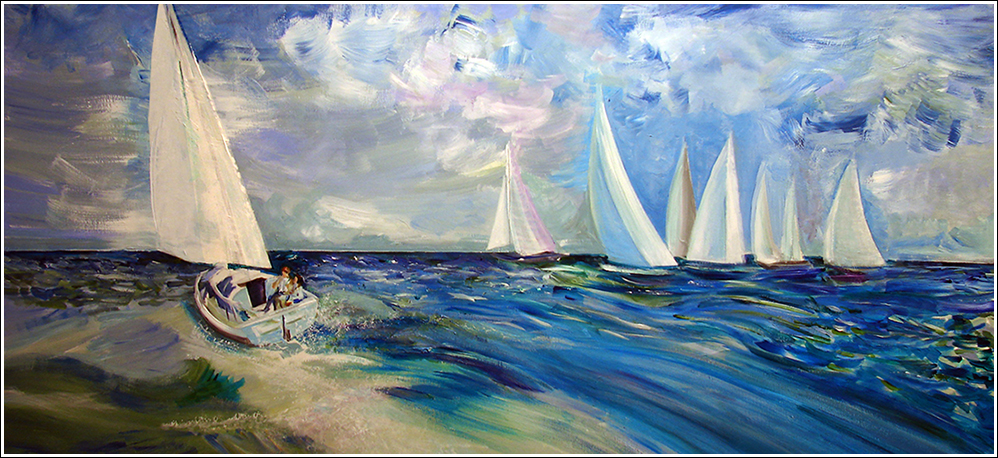 Town of Vienna, VA Christmas Cards